Main Content
Meet Peter Fisk
Combining an extraordinary range of experience in luxury real estate with the highest level of customer service, Peter Fisk has an impressive track record of delivering exceptional results for every client he serves. A resident of Lincoln Park, Peter focuses on properties throughout the Chicagoland area. Whether working with a first-time buyer or seller or securing the perfect investment property, Peter helps make the real estate transaction process as seamless and efficient as possible, quickly assessing a client's specific needs and presenting them with the full range of options available to suit both lifestyle and budget.
What Our Clients Say
"Peter made the process of purchasing a home easy. He was an amazing advocate and negotiator for us, and I'm positive we saved thousands with his expertise. He gave us tremendous insight and honesty regarding the housing market, and we truly felt like we experienced the best of the best when it came to working with Peter. He was punctual and absolutely committed to giving us everything we needed, before we even needed it. He really has a passion for helping people find their dream home, and he shows that with his unparalleled ability to communicate, negotiate, and close a deal. Really enjoyed working with him."
"Working with Peter was outstanding from start to finish. I was a first time home buyer and the process was almost too easy. I felt cared for and attended to every step of the way. Peter was quick to respond to any question I had. He is extremely competent and concise, and I was comfortable trusting the advice he gave me. I can't say enough about how great my experience was with him"
Latest News
How the Sitzer | Burnett decision hurts minority homebuyers
Direct mailer Addressable abruptly closes with no forwarding address
These are the top new tech offerings for property managers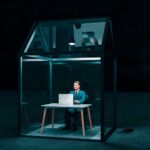 Nation's biggest title insurer hit by ransomware attack, reports say
How to win the multifamily lease-up challenge as a property manager
Instagram Basic is not connected.